Regional Council 5 Forms
Certification/Continuing Education Reimbursement Form - Discontinued
(MNA Region 5 is no longer able to accept requests for certification/continuing education reimbursement)
All of the documents above are in PDF Format unless otherwise noted next of the link.

Please bring non-perishable item(s) to benefit the
Greater Boston Food Bank
when you attend council meetings and CE programs hosted by MNA Region 5.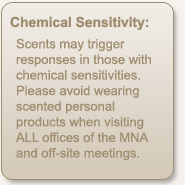 Add Region 5 to
"My Favorites"

Confirm your region by visiting our MNA Region Page.