Benefits

Reimbursement for attending MNA annual Convention: For first 75 members who sign up, up to $250 of costs associated with attending Convention are reimbursed by the Region.
Region 4 funds $9,500 in scholarships for members and their children pursuing education in nursing or the health professions represented in Unit 7 of the Commonwealth.
Visit the MNF scholarship page for more information.
Local classes of MNA's Labor School, held in our Lynnfield office.
Local continuing education programs of MNA Division of Nursing.
All of the documents above are in PDF Format unless otherwise noted next to the link.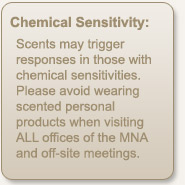 Add Region 4 to
"My Favorites"

Confirm your region by visiting our MNA Region Page.